Electronic design
Electronic boards CAD (schematic, routing)
Prototypes fabrication
Certification assistance
Mass-production industrialisation
Software design
Firmware development
Applicative softwares development

Benefit of french taxe reduction program
ADVANSEE has been declared "CIR approved center" by the french Research and New Technologies ministry.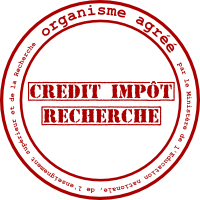 If your company, or one of its subsidiaries, is located in France, you might be eligible to this taxe reduction program (up to 30%).

ADVANSEE puts all his expertise to the success of its customers' products.
Proof of this knowledge, in 2015 a development (domain Internet-of-Things) directed by our Design Department has been awarded by Captronic Trophies.
In 2013, another device developed by our teams was awarded with the "Captronic Start-up" price.

The company has developped a suite of tools for caracterising the interactions between the animal world and the plants.